Energy and gas crisis will affect Romania's agri-food industry: Specialists' warning
Energy and gas crisis will affect Romania's agri-food industry: Specialists' warning
The agri-food industry in Romania, but also in Europe will be affected by the energy crisis and, mainly, of the natural gas. Romanian farmers claim that not only do they go bankrupt, but also farmers in countries like Germany, France or Belgium. The lack of fertilizers, caused by the closure of factories in Europe, to which Azomureș was added, will cause, from next year, great difficulties in providing food.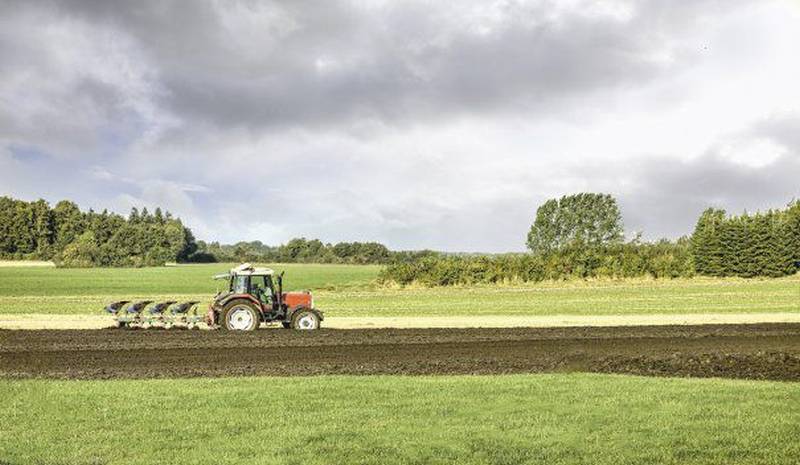 Azomureș, the only fertilizer producer in Romania, with a market share of 50%, has officially closed its doors, and the Romanian authorities are unable to find any solution. Without fertilizers, the production will be lower by at least 30%, if it is a good year in terms of rainfall. Gheorghiță Ștefan, representative of the League of Associations of Agricultural Producers in Romania (LAPAR), tells us that Amonil Slobozia is now trying to restart, but the difficulties are great due to the old installations that have been stopped for too long.
"The problem is also worldwide, prices have risen everywhere and there are not enough quantities of fertilizers, which will mean problems with fertilization and, implicitly, decreases in production. It is difficult to predict at this time how much production will decrease, because it depends not only on fertilizers, but also on the climate. The estimates of the current Minister of Agriculture show that a decrease of up to 30% in production is expected, if the problem of fertilizers is not solved.
Solving this is quite difficult, because the only thing that can be done is to find a good price for gas and I don't know how this can be done, because it would require state aid, which cannot be given without approval by the European Commission. And from the point of view of imports, they are more and more difficult to find, because everyone buys fertilizers ", said Gheorghiță Ștefan, representative of LAPAR.
Big problems in Europe too
Romanian farmers have managed to supply themselves only partially, because the problem of very high prices has appeared for about three months, Gheorghiță Ștefan tells us. It shows that everyone bought what they needed, because prices have risen by 300%.
"It simply came to our notice then. Farmers cannot risk making too many investments, because they depend on stock market prices, and if the prices are too low they will go bankrupt. Especially since many of them already come with financial problems from 2020, which was extremely problematic in Romania. Farmers also have to make constant investments in technology, because the field is evolving, and the requirements are more and more, and the environmental and climate requirements, which means equipment, which is more and more expensive.
Profit margins in agriculture are not the same as in other fields and we have to think that the speed of capital turnover is low, in general, we have once a year, we do not have two or three productions a year. In our country, farms have been formed in the last 10-15 years, compared to foreign farms, which are 500 years old, we are in the first generation, or a capitalization cannot be done in such a short time ", we said Gheorghiță Ștefan, representative of LAPAR.
At the same time, the problems that Romanian farmers are facing now are everywhere, the number of their bankruptcies is high in Germany, and in France, and in Belgium, it is not only in Romania or in Bulgaria, the LAPAR representatives also tell us.
Huge risks
Ionel Arion, president of ProAgro, claims that the risk is that small farmers will no longer apply fertilizers at all, and medium-sized ones, with areas between 200 and 300 hectares, will apply either a lower percentage to the entire area or only apply to certain plots the quantity needed for production.
"The lack of capital in Romanian farms will have its say next year, when they will not be able to pay leases and loans. We have high costs for labor, gas, electricity, because we have to think about what it means to have a chicken coop heated with natural gas or electricity, as well as pig farms. And the animal husbandry, which barely survives, will be the hardest hit ", said Ionel Arion, the president of ProAgro, informs national.ro
Source: bugetul.ro